Aviary Management Professionals called upon to protect San Francisco's Transbay Transit Center and the public from birds.
Sounds a bit dramatic? Not when you do the research of the damage and health hazard birds naturally bring to a populated area. There are humane ways to deal with this, and something good engineering and project management take into account when building one of the nation's largest transportation centers. Skanska, a prime contractor of the massive project, called on Aviary Management Professional's bird control expertise to do what we do best: provide humane and effective bird control that protects property and the public.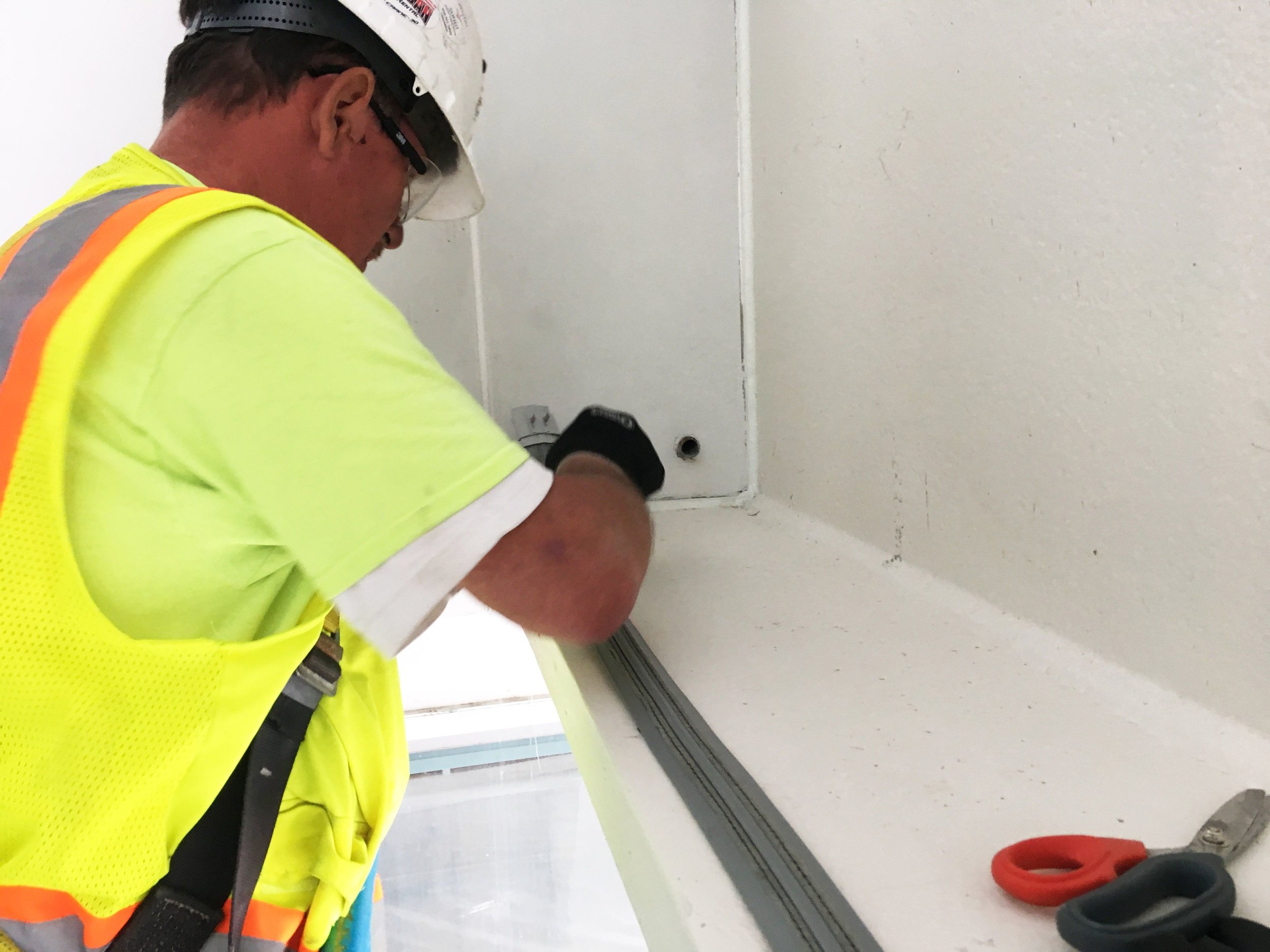 These low-voltage systems have been tested to humanely deter pigeons from landing without harming the pigeon. It is the ideal choice for projects that require an effective pigeon deterrent system that is also esthetically attractive due to it's low profile, it's practically invisible.
Aviary will also be installing bird spikes that are more visible but a more cost effective way to protect areas that are not visible to the public or where esthetics are not a concern.
Bird track installation along areas of the Grand Hall at Transbay.
Scheduled opening early 2018